Why We Should Be Boycotting The Quaker Oats Company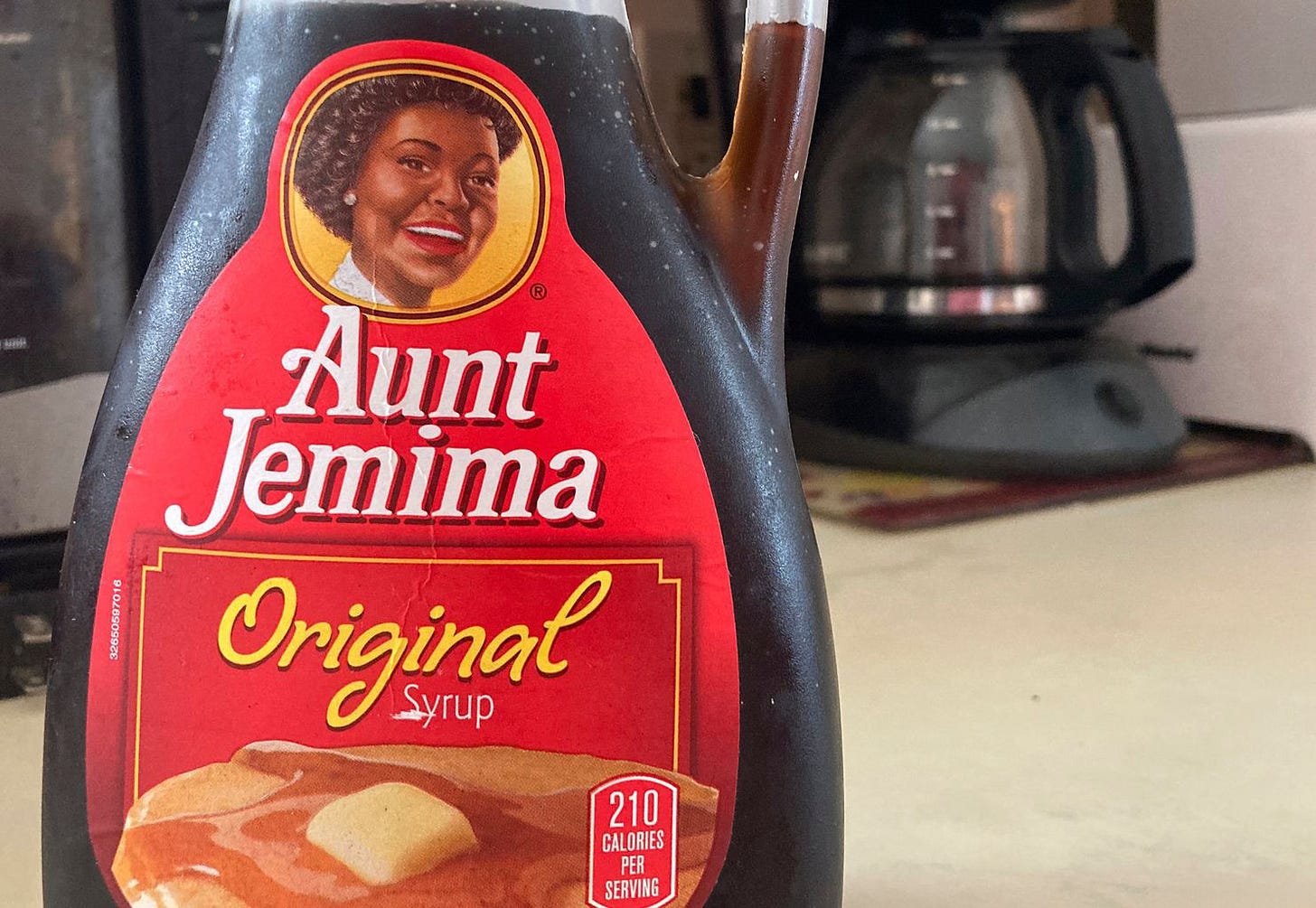 Aunt Jemima — Delicious Syrup. Photo credit: Warshington Post
On Wednesday, Quaker Oats announced they would be removing Aunt Jemima from all of their syrups and pancake mixes. The company made the brash decision on the basis of Aunt Jemima's origins being, "based on a racial stereotype". While Quaker Oats stands firm with this being their genuine intention, I can't help but think they've used this opportunity as a veil to mask the company's real reason.
To fire their only black employee.
It's no secret that the Quaker Oats brand has a long history of racism. Ranging from a myriad of racist product releases, to selling the entire corporation's assets in 2001 to the most racist company in the world at the time, PepsiCo.
Their first racist cereal, Life, was created in a Quaker Oats board room in 1972. Originally, the cereal's name was "Life in Prison", named after what they wish all black criminals were charged with. They even went as far as having the actual cereal look like bars in a jail cell. While the cereal was approved by the FDA, the original mascot "Uncle Tom" was not.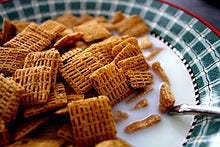 Life Cereal. Photo credit: Wikipedophilia
Quaker Oats created the Aunt Jemima brand in 1885, twenty years after the abolition of slavery. Disgusted with the emancipation of slaves, Quaker Oats CEO, Henry Parsons Crowell, decided to symbolically keep slavery alive by kidnapping a local fat black woman and forcing her to play the Aunt Jemima character, and be the mascot for the brand. When that women died of diabetes in 1921, Quaker Oats decided that it was in their best interest to keep zero of the african american population on staff.
It wasn't until 1995 when former President and current pedophile rapist, Bill Clinton, spoke out on the importance of affirmative action that Quaker Oats hired their only black employee to play Aunt Jimima. It was at this time that the brand moved on from the extremely offensive Wesley Snipes black version of the character, to the more casually racist Queen Latifah black version. This employee, who asked to remain anonymous, spearheaded that change at the reluctance of the entire Quaker Oats board.
With the birth of "woke culture" coupled with the passion of the Black Lives Matter movement, several companies have gone down in flames, both literally and metaphorically. Quaker Oats had to act fast in order to stay on consumers good side. That's when the same PepsiCo employee who created the racist ad depicting millionaire Kendall Jenner stopping police brutality by handing an officer a Pepsi came up with a solution… Removing Aunt Jemima as a brand mascot on false pretense, as well as ridding themselves of their only black employee. Which, of course, is what they wanted the whole time.
How do I know all of this? Well, it's simple. I interned with Quaker Oats in 2007 after I completed my associates degree at Lafayette Community College for the Mentally Retarded. Along with the normal tasks an intern has to do; copying, faxing, cleaning human feces off of toilet seats and stall door handles, I also was tasked with finding and delivering the crystal meth that was supplied at parties for c-suite executives. In 2018 I was quickly escorted out of the building before signing a 1,000 year NDA at gunpoint after I found nazi memorabilia in the CFO's desk drawer during a party celebrating a shortened NBA season.
I attempted to reach out to the terminated employee, but was informed that she was tragically murdered by police during a routine traffic stop after she made a lane change without using her indicator.
Quaker Oats, you may have fooled everyone else, but not me.